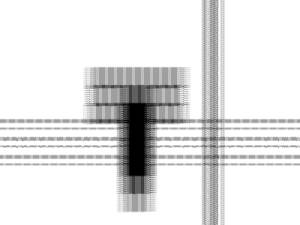 about
Gernot Tutner
Abstrakt, Konkret, Groove, Reduktion, Repetition -
"from disco to noise" (CV)
Instrumente
No-Input-Mixer, Turntables, Ableton Live, PureData, Max, Mixxx, Doom-Guitar.
---
aktuell
mur.at block that chain Worklab
Das Jahresprojekt 2019 des Vereins mur.at. Mitglied des Organisationsteams und Teilnehmer am Worklab.
Solo
Live, Improvisation, DJ, Soundart, Sounddesign, Produktion, Future.
https://soundcloud.com/tutner
Henry Bootz
Das Disco Alter Ego: Produzent, DJ, Liveact.
https://soundcloud.com/henry_bootz
http://www.play.fm/artist/henrybootz
DJ Gernot Tutner
Dein cooler groovy High Quality & High Society DJ (Hochzeiten, private Feiern, öffentliche Veranstaltungen, Oscarverleihung, Miami Beach Party,...)
Gerry Leisure aka Leisure Suit Gerry
Hoch pornografische DJ Inkarnation.
V:NM
Verein zur Förderung und Verbreitung Neuer Musik. Mitglied, ehem. Vorstand. http://vnm.mur.at/.
V:NM Festival
Festival für Neue, Improvisierte und Experimentelle Musik. Technischer Assistent, ehem. Technischer Leiter. http://vnm.mur.at/.
früher / geparkt
STIO - Styrian Improvisers Orchestra
Seit 2012. http://vnm.mur.at/STIO
The pd~Hendrix Experience
Seit 2007. Improvisationsprojekt mit Seppo Gründler. mehr
moonbootz recordings
Seit 2004. Musik-Kollektiv. http://moonbootz.org.
---
discography
2012 | 'Dope Beat Rosengarten' | Gernot Tutner & Elisabeth Schimana | CD, Album | chmafu nocords, CN45 | more | buy
2008 | 'Olga' | Liquid Rotz (Gerald Schauder & Gernot Tutner) | Single, 3xCD Comp | Zeiger Records, ZCD006 | listen