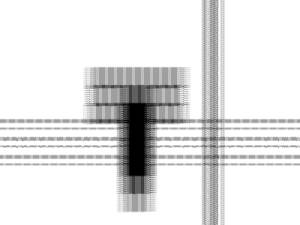 about
Gernot Tutner
abstract, concrete, groove, reduction, repetition -
"from disco to noise" (CV)
Instruments
No-Input-Mixer, Turntables, Ableton Live, PureData, Max, Mixxx, Doom-Guitar.
---
current
mur.at block that chain Worklab
This year's (2019) project of the association mur.at. Member of the organisation team and attendee of the worklab.
Solo
Live, Improvisation, Sound Art, Sound Design, Producer, Future.
Henry Bootz
The Disco Alter Ego: Producer, Liveact, DJ.
https://soundcloud.com/henry_bootz
http://www.play.fm/artist/henrybootz
DJ Gernot Tutner
Your cool high quality & high society DJ (Weddings, Private Parties, Public Events, Oscar Party, Miami Beach Party,...)
Gerry Leisure aka Leisure Suit Gerry
Highly pornographic DJ Incarnation.
V:NM
Association for promotion and dissemination of New Music. Member, former committee member. http://vnm.mur.at/.
V:NM Festival
Festival for New, Improvised and Experimental Music. Technical Assistant, former Technical Chief. http://vnm.mur.at/.
past / parked
STIO - Styrian Improvisers Orchestra
Since 2012. http://vnm.mur.at/STIO
The pd~Hendrix Experience
Since 2007. Improvisation project with Seppo Gründler. more
moonbootz recordings
Music collective. http://moonbootz.org.
---
discography
2012 | 'Dope Beat Rosengarten' | Gernot Tutner & Elisabeth Schimana | CD, Album | chmafu nocords, CN45 | more | buy
2008 | 'Olga' | Liquid Rotz (Gerald Schauder & Gernot Tutner) | Single, 3xCD Comp | Zeiger Records, ZCD006 | listen